Transform Your Online Image with a Custom WordPress Site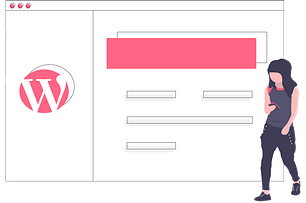 I'll hook you up with a custom WordPress theme that totally shows off your amazing brand!
We'll work together to make sure the site flows nicely and is so easy for your peeps to navigate.
You'll get a home page, about page, services pages and contact page designed just for you.
I'll optimize all your content for that sweet, sweet SEO juice. Gotta get you popping up in them search results!
When it's all said and done, you'll have a gorgeous, functional site ready to convert visitors into customers!
My design fee covers the custom design, page layouts, content integration, and simple SEO optimization. Theme, plugins, Hosting and domain registration not included.
I'll be here to provide support if anything comes up once the site is live. We're in this together!
---
The Nitty Gritty
*prices start at $850 for a very basic 5-page website, plus cost of theme, plugins, hosting & domain if needed
Unless otherwise agreed/specified, here's what is included with your website design contract:
Audit of current themes, plugins, layout and content & provide recommendations.
Install a new theme (purchased by you), if required, which is optimized for speed and use across all modern devices.
I will work with you to build a Branding book for cohesiveness across all media channels and digital/printable items.
Redesign/Rebuild your entire website to your specifications to include # of pages agreed upon.
Up to 5 plugins will be installed to assist with SEO, security and other aspects of the site as needed.
I will provide minor graphic design for wesbite and social media. Final Images will be provided in several sizes, file types and color variations for use across all media.